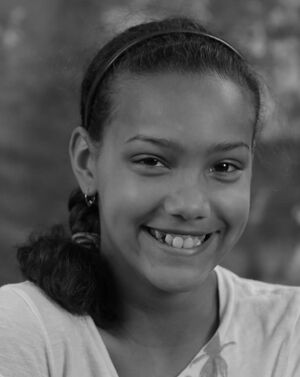 FrozenFan21 is an editor on many wikis, mostly the Frozen & Total Drama wikis, but especially the Just Dance wiki! Her name is Lindsay.
Just Dance History
Edit
Lindsay was newly interested in Just Dance 3 summers ago, when she received Just Dance 3 from her best friend, Jasmine for her 14th b-day party. Because Lindsay knew (and enjoyed) all the songs on the game, she collected the previous games & the newer games. She can't wait for the new Just Dance 2015 & the new Japanese series (Yes, she has them!) Lindsay says the best way to get the Japanese versions is on Amazon.
Lindsay's Fav Artists
Edit
SKE48
ABBA
Katy Perry
Spice Girls
Calvin Harris
Icona Pop
Nicki Minaj
Pitbull
Lindsay's Fav songs
Edit
Sanseii Kawaii!
California Gurls
C'mon
Summer
Limbo
The Way
Gimme! Gimme! Gimme! (A Man After Midnight)
Wannabe
Just Dance (obviously)
Lindsay's alternate favs
Edit
Sweat versions of all songs
On-stage modes
6-Player mode!!
Lindsay's fav movie is Frozen (She even wants Let It Go on just dance!)
Lindsay is obsessed with Spice Girls. Her fav member is Scary Spice